Meet Our Team
Luella - Dental Hygienist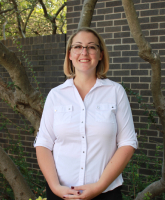 Luella was born and raised in the Fort Worth area, and has one son who has recently graduated high school. Luella has been in the dental field since 2004, after getting her dental hygiene degree in 2012 from Sanford Brown College in Dallas. She loves forming relationships with her patients and seeing their families grow over the years. When Luella is not at work, she loves to read, ride horses, or spend time with her 4 dogs.
Kelsey - Dental Hygienist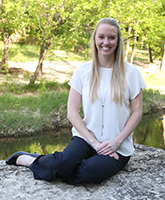 Kelsey grew up in the Fort Worth area. She graduated from Midwestern State University in 2012 with a bachelors degree of science in dental hygiene. She recently moved back to this area after spending time in Austin. Kelsey joined our team in February 2016. When she is not in the office, Kelsey enjoys the many projects that home ownership brings and spending time with her family and friends who live in Fort Worth.
LaShann - Patient Coordinator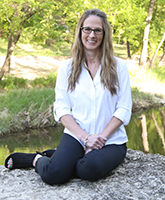 LaShann has lived in the Fort Worth area all of her life. She has been helping people in the dental field since 1991 and has been working with Dr. Brigati for over seventeen years. She started out as a lead assistant in our practice and she is now our Business Manager. She wants patients to know that the atmosphere of our office is very inviting and friendly and that we hold high morals and standards to meet our patient's needs. She loves dentistry and everything about it. LaShann enjoys going home to her husband and daughter in Burleson. She loves watching her daughter show for FFA, camping, riding 4-wheelers and spending time with her friends and large extended family.
Michelle - Patient Coordinator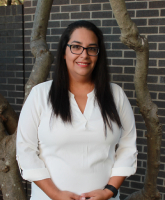 Michelle grew up in the Austin area and has lived in 3 other states while her husband was in the military. She completed dental assistant school in 2014 and says the best part of her job is the smile on a patients face when we change what they were unhappy about. In her free time, Michelle enjoys spending time with her husband, kids and animals.
Erika - Dental Assistant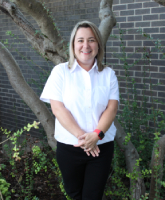 Erika has been in dentistry for nearly 16 years! She loves interacting with patients and helping them feel more confident about their smile. She studied dental assisting at Career Centers of Texas. She is happily married and has two boys that are her world. As a family they love to camp, go on weekend trips, and do pretty much anything outside.
Allison - Dental Assistant
Allison has been a dental assistant since 2015 and recently joined Dr. Brigati's team in 2021. She loves helping patients achieve both a healthy and confident smile. She feels that there is always something new and exciting to learn about dentistry each and every day. Allison grew up in Burleson but now resides in Joshua since 2014. She has a five year old daughter, Bethany, who is both witty and outgoing that she loves spending time with outside of the office. Their favorite things to do include shopping, watching movies, or visiting their extended family.